VISION
The objective of the magazine is to celebrate transformation progress and achievements that are authored by our Caribbean neighbors. The magazine aims to inspire Caribbean nationals, particularly young readers, by architecting iconographic portraits of nationals both historical and contemporary, and incorporate these portraits as part of popular culture. But we will be a core theme of the magazine but we MI also have a cultural exchange segment that allows for our exposure to the most exotic places on earth.
OUR MULTI – MEDIA COVERAGE
MAGAZINE, PODCAST & VIDEO INTERVIEWS
To feed the mind of our youth with the breadth and scope of possibilities within and beyond our shores and to foster the achievement of deeper dreams and aspirations
OUR MISSION
To promote spiritual awareness, social innovation and critical cultural reflection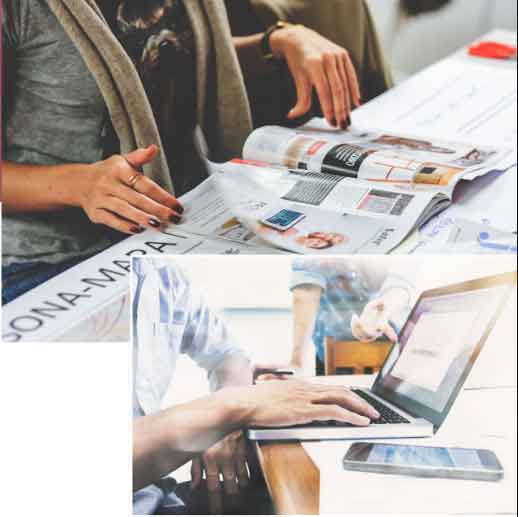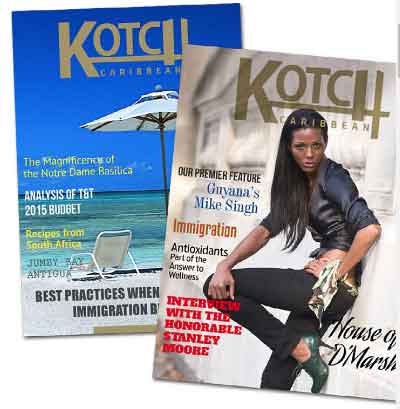 As our archipelago, better known as the Caribbean, continues to move feverishly toward ironing out internal issues, strengthening ties with neighbors and gaining attention from around the world as sought after tourist destinations, not only through our unique culture, beauty of topography and intrigue, but also our second nature ecofriendly lifestyles, service at
its best and beaming eclectic personalities of heritage blend and evolution, it behooves us to keep apace of those little known cutting edge career paths of our first world neighbors, that could be useful for growth.
KotchMedia will serve as an introduction or reminder for those who may, and will also continue to foist upon extended
families and friends, the irrefutable urgency and importance of returning to the mentality of being our brother's keeper. This will underscore how through such small measures of goodwill and kindness, there could be a burgeoning of higher achievements, heightened awareness of self, nationhood and civility.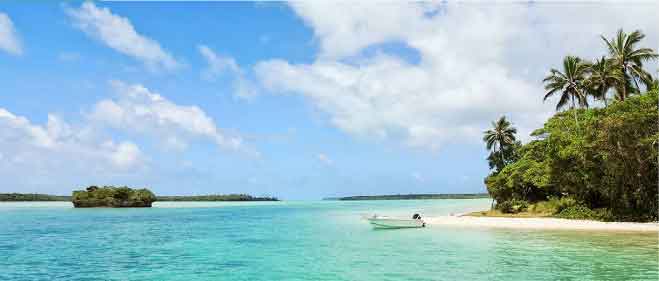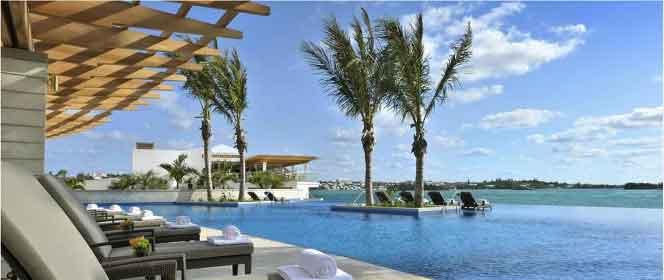 SPECIAL ADVERTISING OPPORTUNITIES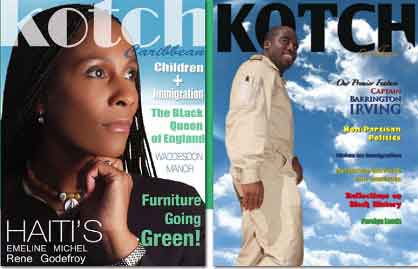 Kotch now has two platforms with the launching of our MEDIA channel. With this addition and establishing our YouTube/TV channel, a more focused attention to our Social Media presence and Podcast streams, we can now assure our advertisers and global audience that with multiple engagements our viewership will increase dramatically. This forms part of our plan to reach 100,000 households across the USA Caribbean Islands, England and Canada, targeted to reach exact demographics In short order Our slated topics are not limited to, but will include: •PROFESSIONALS • FOOD • THE ARTS • EDUCATION • VOCATION • FAMILY • RELATIONSHIPS • HEALTH • BEHIND THE NEWS • TOURISM • IMMIGRATION CULTURE
Caribbean Immigrant Population in Africa and the rest of the Western Hemisphere, 1980-2017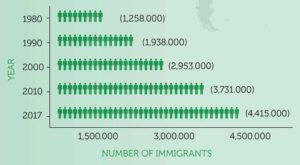 Kotch Magazine and KOTCH MEDIA will not only play an influential part in bridging the gap between the Caribbean and USA but Africa and the Western Hemisphere.
We will be highlighting developments in these areas, as we seek to repair the breach in stereotyping and broadcasting areas of these countries which depict impoverishment and overshadow the more stunning images of development and growth.
KOTCH.MEDIA
contact us
www.Kotchmagazine.com
marlene@kotchmag.com
Phone404-468-4071
AD RATES & SIZES
(FOR MAGAZINE ONLY)
12 MONTH CONTRACT – 2 VOLUMES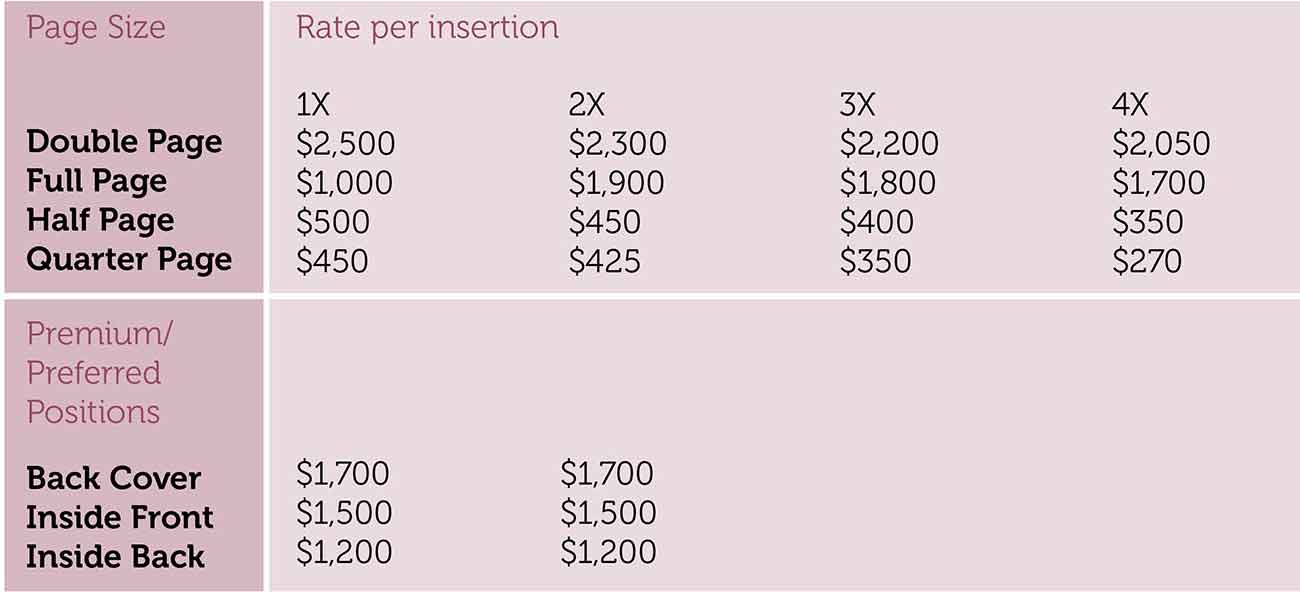 Full Page 8.5×11.0 in Full-Color
Half Page 4.25×5.5 in Full-Color
Quarter Page 3.5×5.0 in Full-Color
Double Page 15.5×10.0 in Full-Color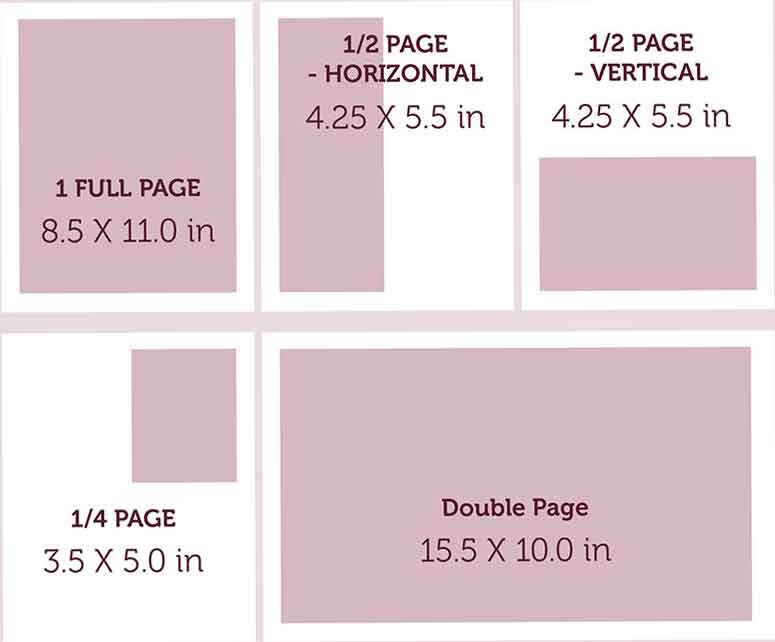 Ad Requirements: Electronic files of high resolution 300 pixels/inch in JDF, JPEG or PDF.
All rates are net and quoted in USS. Standard Credit is given to recognized agenctes.
*Ads may be created for $60
Congratulations
on the launch of your timely Multi Media channel in KOTCII.MEDIA. The world awaits your extremely creative offering!
Dr. Annette Riley August 2019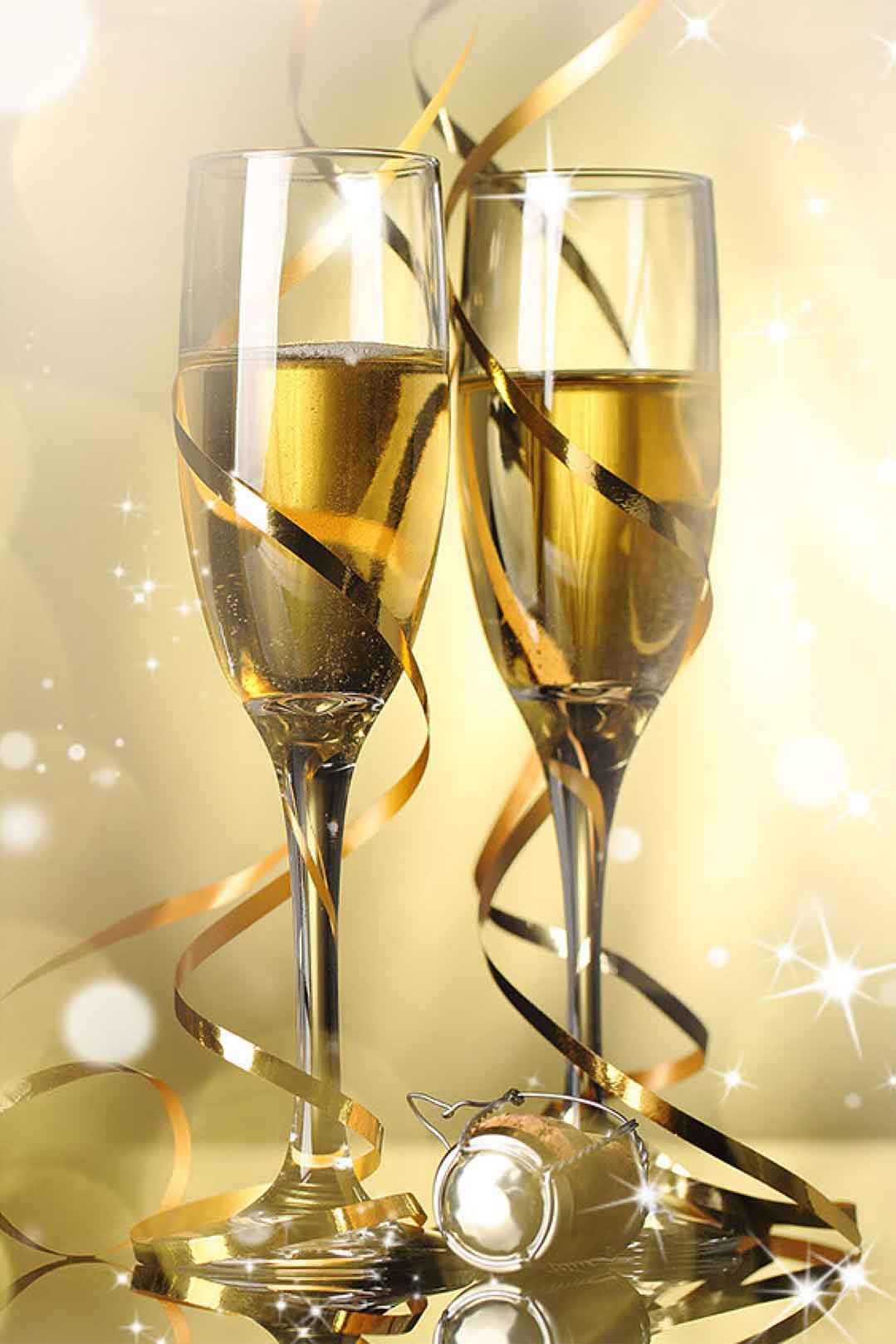 SOME OF OUR
ADVERTISERS
Kotchmagazine.com/Kotch-biz-directory/